Download Aadhar Without Registered Mobile Number: If You don't have a mobile number registered with your Aadhar card account, or you have lost your mobile number, or there is any reason that you cannot get the OTP on your mobile number. Even then you can avail of the following services of the Aadhar Card Portal via myaadhaar.uidai.gov.in
Download Aadhar Without a Registered Mobile Number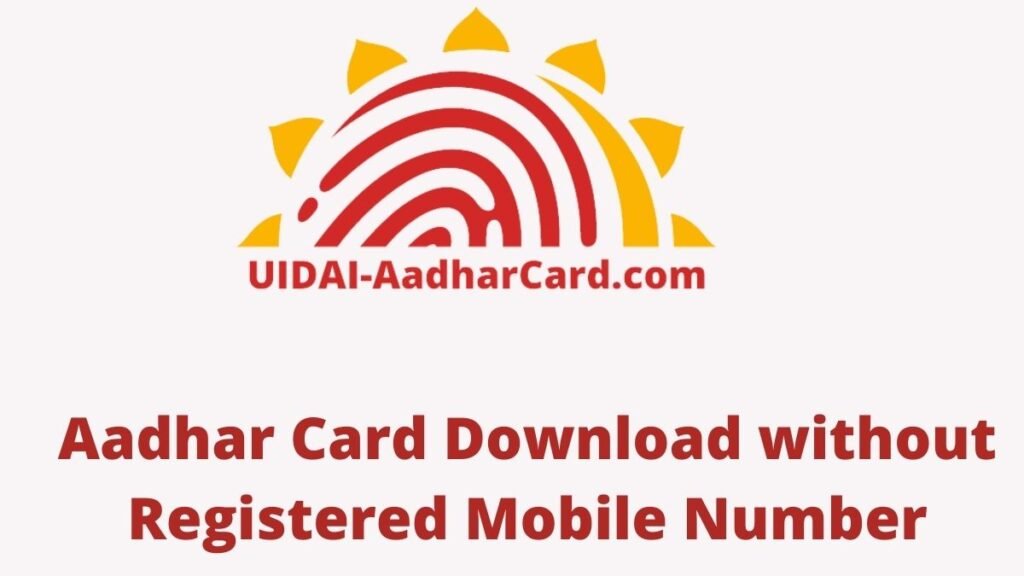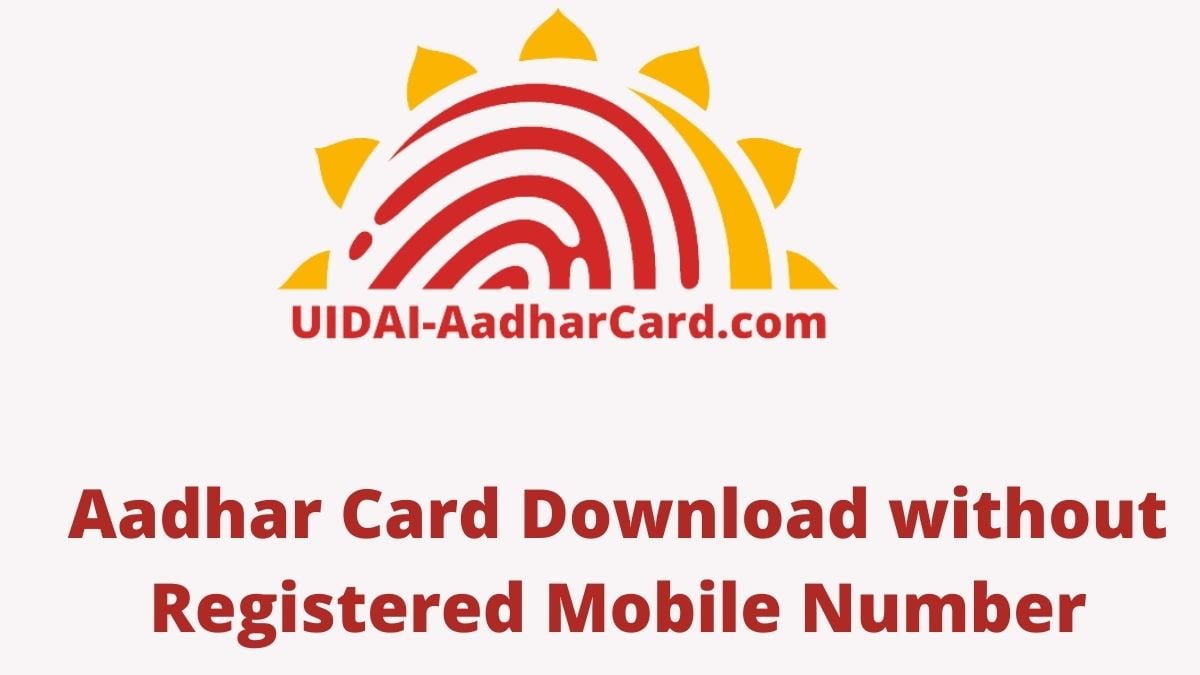 List of Services without Registered Mobile Number
The following services can be availed from the Aadhar Portal even without the Registered Mobile Number
Download Aadhaar
Order Aadhar PVC Card
Check Aadhar PVC Card Status
Check Enrolment & Update Status
Locate Enrolment Centre
Book an Appointment
Retrieve Lost/ Forgotten EID/ UID
Verify Mobile/ Email
Verify Aadhaar
VID Generator
Lock/ Unlock Aadhar
How to Download Aadhar Without a Registered Mobile Number
Follow these steps to download an Aadhar Card without a Registered Mobile Number.
Please visit https://uidai.gov.in or https://resident.uidai.gov.in
Click on the "Order Aadhaar Card" Service.
Enter your 12-digit Aadhaar Number (UID) or 16 16-digit Virtual Identification Number (VID) or 28-digit Enrollment ID.
Enter the security code
Click on the check box "If you do not have a registered mobile number, please check in the box".
Please enter a Non-Registered / Alternate Mobile Number.
Click on "Send OTP"
Click on the check box against "Terms and Conditions". (Note: Click on the hyperlink to see details).
Click on the "Submit" Button to complete OTP verification.
No preview of the Aadhaar details will be available.
Click on "Make payment". You will be redirected to the Payment Gateway page with payment options such as Credit/Debit Card, Net banking, and UPI.
After successful payment, the receipt will be generated with having digital signature which can be downloaded by the resident in PDF format. The resident will also get the Service Request Number via SMS.
Resident can track the status of SRN till dispatch of Aadhaar Card on Check Aadhaar Card Status.
An SMS containing the AWB number will also be sent once dispatched from DoP. Resident can further track delivery status by visiting the DoP website.
Important Links
FAQs
Can I download Aadhar without Registered Mobile Number?
You can't download Aadhar Card instantly but you can order the PVC Aadhar Card online without a registered mobile number. The PVC Aadhar Card will be delivered to the registered address within 2 weeks.
What are the Fees to download Aadhar Card?
There are no fees to download aadhar card with a registered mobile number. To order the PVC Aadhar Card the charges are Rs. 50/-